Welcome to Kluh Jewelers! We are a family owned jewelry store in Lacey, Washington. We specialize in new and estate jewelry and custom design. We are known for our in-store gold smith and jewelry repair services. Stop by and check out our store today!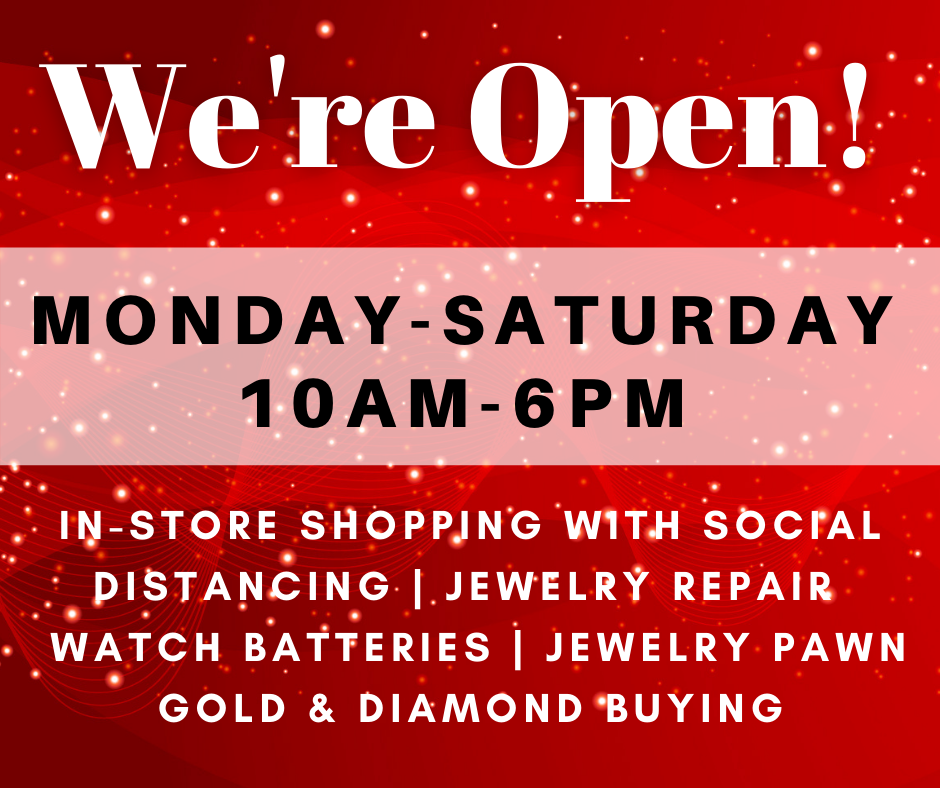 To Our Valued Customers,
We are excited to welcome you back for in-store shopping, jewelry repairs, and even watch batteries! To keep everyone safe and healthy we ask you to continue to wear your masks and maintain at least six feet from other shoppers.
Kluh Jewelers will continue to do its part to control the spread of Covid-19 by operating with good protective protocols. Here is a list of our new procedures to support Washington State's Phase 3 Protocols.
Guest occupancy limited to maintain social distancing.

Hand sanitizer provided at customer entrance and in communal spaces.

Face masks required for all employees and any customers entering the store.

Social distance of at least six feet maintained between customers.

Employee pre-shift screening conducted and temperatures taken.

Frequent hand washing and sanitizing of frequently used tools and surfaces (e.g. workstations, equipment, screens, doorknobs) throughout work site.

While shopping both the customer and salesperson will sanitize their hands before showing any jewelry. Jewelry will be cleaned before it is put back in the case.

No person with symptoms consistent with COVID-19 may enter the premises.

Curbside service available for those customers who wish to maintain additional distance from other shoppers. Call upon arrival.
We are so grateful to everyone for their ongoing support, and we can't wait to see you all again soon!
Matt & Suzanne Kluh
"If you enjoyed your experience with Kluh Jewelers please leave us a review! If there is something we could improve in please contact me, Matt Kluh, and I will do everything I can to fix it!"
~Matt Kluh