Here at Kluh Jewelers we offer a vast selection of services such as...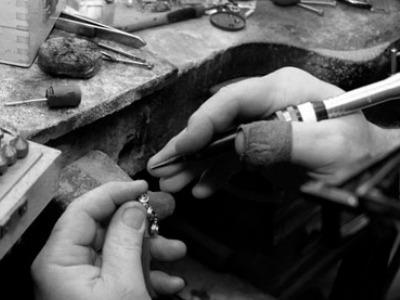 When a piece of jewelry becomes a part of your life it is natural for the metal to wear down over time, prongs to become loose or chains to stretch and break. Kluh Jewelers offers in-house Jewelry Repair. Some things that can be completed in store include...
Free Inspection and Cleaning

Polishing

Sizing (up or down)

Stone setting and tightening

Prong work (tipping, rebuilding, head replacement)

Remounting

Soldering Chains and Broken Ring Shanks

Stone Replacement

Rhodium Plating
Come in anytime for an assessment. We welcome all your questions and will work with you to come up with a solution to get your favorite jewelry ready to wear again.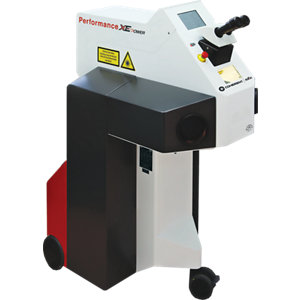 Laser Repairs
We utilize the most modern equipment in repairing your jewelry. We work in all precious metals including gold, silver and platinum. You can trust us to repair your family heirlooms.

Our experienced goldsmith can use our state-of-the-art laser welder to repair or restore vintage (antique) jewelry that was previously unable to be repaired. With the laser, some repairs are safer for your jewelry and often, stones that would have had to be removed in order to work on the jewelry may now remain in place.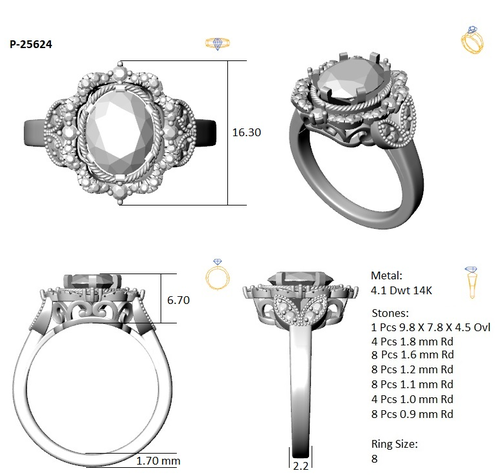 Custom Design

Kluh Jewelers specializes in Custom Jewelry Design! Do you have a loose stone or an old piece of jewelry you don't wear anymore? Did you see an amazing ring on Pinterest but can't find it in any store? Or do you just want an amazing one-of-a-kind jewelry item that all your friends will envy?

You can custom design, remount or re-style any of your current jewelry pieces to update their look. Kluh Jewelers approaches custom design several ways so that we are designing that perfect piece for you:
Restyling using your jewelry pieces

Making an item from a sketch

Participating in the design process right on our custom design computer

Designing it yourself (or with assistance) at our Custom Design Studio in the store

Designing it yourself on your phone, iPad, tablet or computer with the Custom Studio App
We create jewelry from start to breathtaking finish. If you're dreaming of a unique piece of jewelry, let us turn your dream into a reality.
Custom Studio App
Download our FREE mobile app Custom Studio to edit and create your dream jewelry. Edit one of the hundreds of design selections or build your design from scratch! You can upload any image from the web, your phone, or computer and edit it however you'd like. If you've seen a ring online and want it with a halo, without a halo, different colored stones- no problem! We can do that. Send any of your creations to us through the message feature and we can get you a free estimate.

If you can imagine it we can create it! Download Custom Studio app, enter our store's reference code (1136), and enjoy!

Need help?? Visit our store and we can bring your ideas to life on the 42" Custom Design Studio computer screen so you can see and be part of the design process.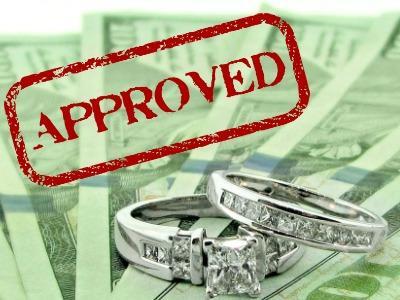 Need fast cash on the spot? Let Kluh Jewelers help you out! We now offer Jewelry Backed Loans right in store.
There are no credit checks, no reporting to credit agencies and, most importantly, no legal consequences if you default. Simply bring your item(s) to us and we will evaluate your jewelry, diamonds, watches, or gold and present you with a loan value while you wait. If you decide to accept the loan, a ticket will be issued containing a description of the item, the loan amount borrowed and a due date. During the loan period you maintain ownership of your item. At the end of the loan period the borrower has 3 choices:
Redeem the item by paying the amount of the loan & interest charges.

Pay the interest and renew the loan for a new loan period.

Surrender the item.
Quick, Easy, and Trustworthy! Leave it with Kluh Jewelers friendly staff and know you jewelry items are safe and secure!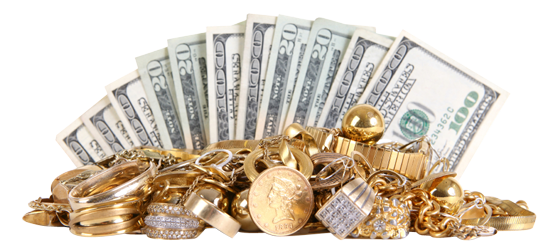 Gold & Diamond Buying

Kluh Jewelers pays top dollar for vintage jewelry, antique jewelry, estate jewelry, fine gold, diamond and gemstone jewelry. We evaluate and buy items on-site in our store. We purchase loose diamonds, all types of gold items, and jewelry that has value due to the metal or stones. Simply bring in your gold, diamonds, or other jewelry pieces and we will assess them for you.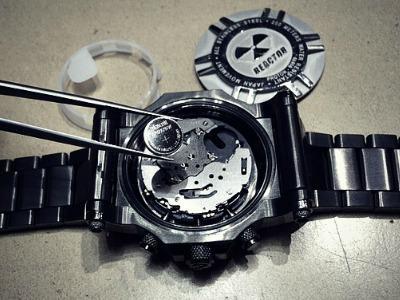 Watch Battery Replacement

Kluh Jewelers offers Watch Battery Replacements on most watches for only $15. Stop by to get your old watches ticking like new once again!