Call To Book Your Appointment!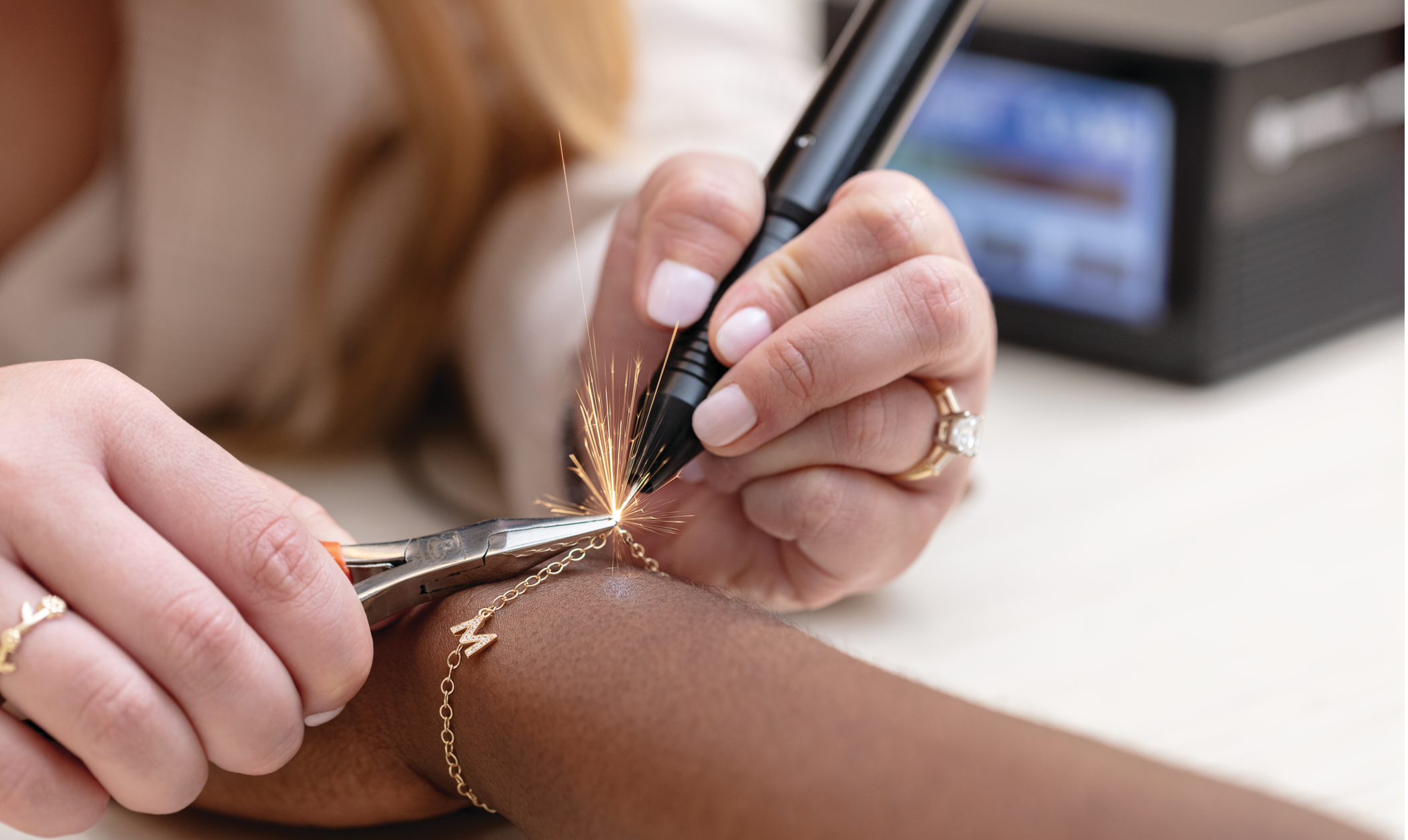 Check Out The Latest Trend...

Permanent Jewelry is dainty chain jewelry that is custom fit and micro lasered to your wrist. The process is quick, fun, and totally painless. Once complete you will enjoy beautiful everyday jewelry without having to struggle with a clasp. It is jewelry that you can live in and do not ever worry about taking off.

Permanent jewelry is a perfect way to celebrate a special occasion or bonds with friends, family, and loved ones. They make perfect friendship bracelets, bridesmaid's gifts, sister-sister or mother-daughter bracelets. So, grab your special someone, your bestie, your mom, or even your mini - and get ready to share the unique experience together.


GIVE YOUR WRIST EXTRA SPARKLE & CASUAL LUXURY WITH A PERMANENT BRACELET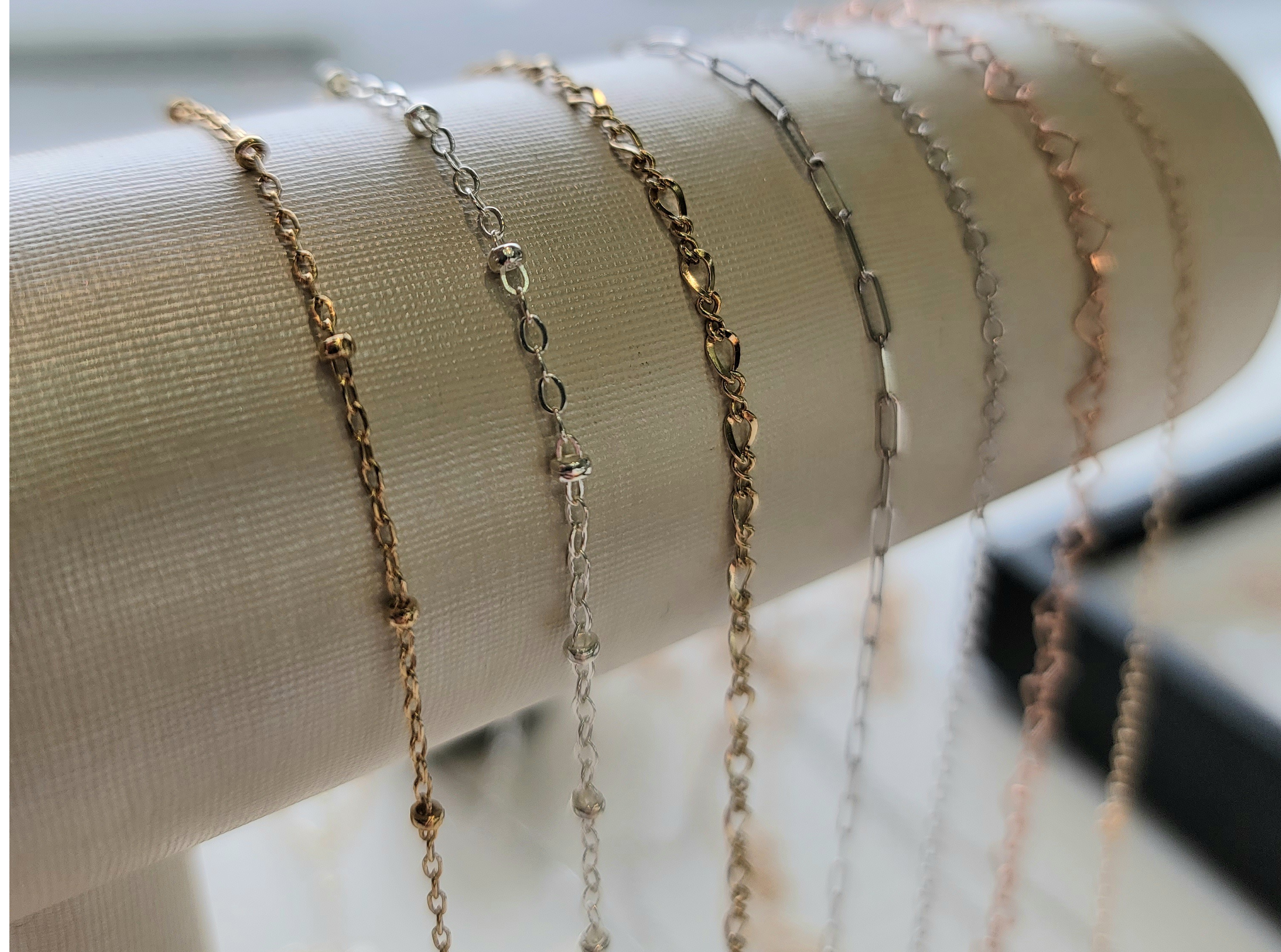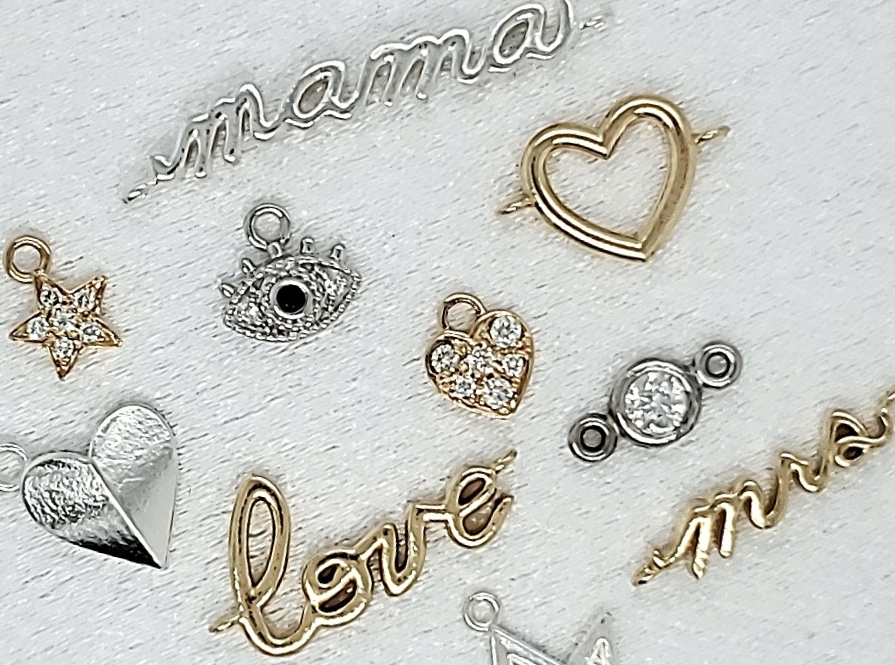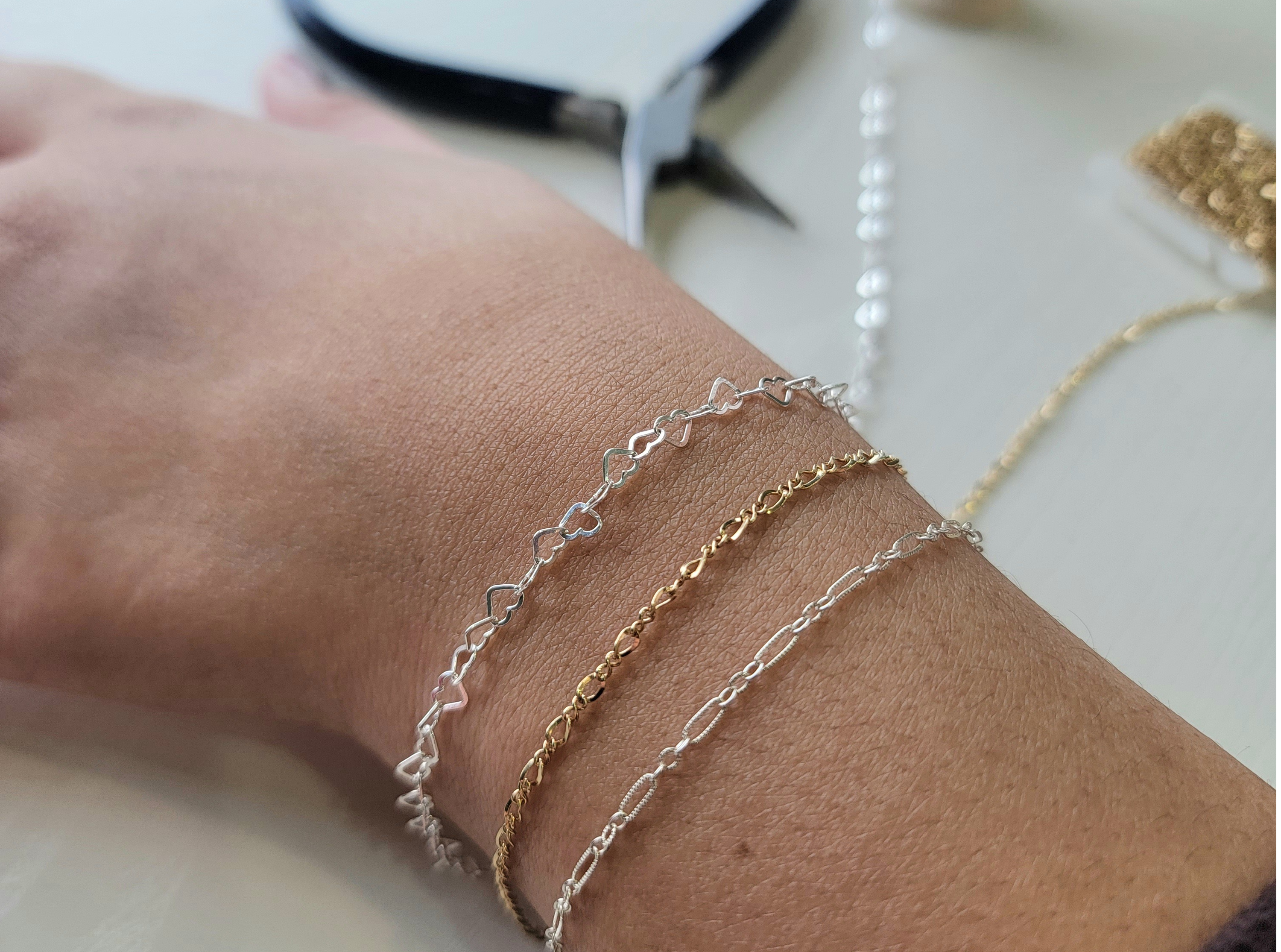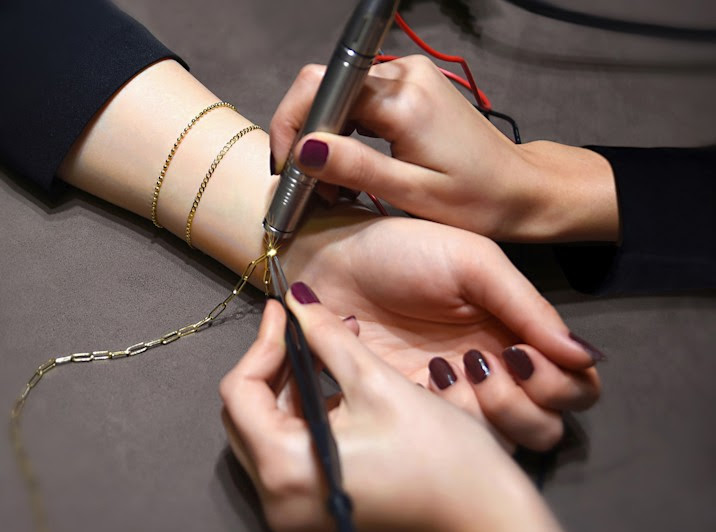 1. Select Your Chain
Pick your favorite style. Can't decide... Choose more than one. Mix and match styles!
2. Choose Your Charm
Personalize your chain with a link or dangle! We offer diamond bezels and other petite charms!
3. Find Your Fit
Your selected chain is custom fit to your wrist along with a tiny link to secure it.
4. Get FOREVER LINKED!
Using our micro laser, we permanently close the chain around your wrist. No clasps needed.
We offer an assortment of chains from classic cable to trendy links in sterling silver, gold-filled, and 14k white, yellow, and rose gold. The price per inch varies depending on the chain style and type of metal.
A piece of jewelry is a permanent reminder of a special bond, a promise, a commitment, or a special celebration.
Stop in today to make memories with our new FOREVER LINKED permanent jewelry collection.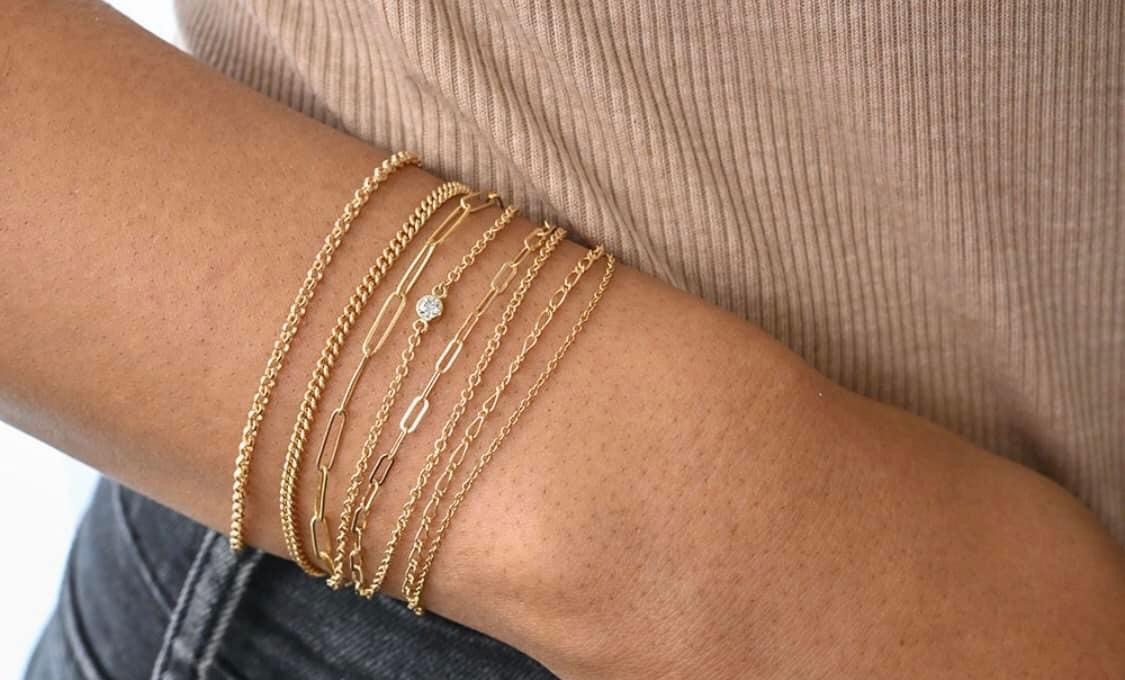 Call To Schedule An Appointment
✷ Each 20-minute appointment accommodates
one person to get up to two chains.
✷ Book a separate appointment for each
person in your group.
✷ Minimum age is 10 years old. Anyone under
15 must be accompanied by an adult.
✷ We don't recommend this process if you have
metal allergies.
✷ All Permanent Jewelry Sales are final.
Frequently Asked Questions About Permanent Jewelry:

Does it hurt? No, not at all! The process is quick & 100% painless. The jewelry is welded only to itself.
How much does permanent jewelry cost? We have a few different pricing options depending on what kind of jewelry and metal you choose.
How long will my permanent jewelry last? Weeks, months, or years, depending on the chain material, the products you use, and your lifestyle. While these bracelets are designed to withstand everyday wear, they do have their limits.
What if I need to remove my permanent jewelry? You can easily cut the ring where the chain was welded together with cutters or scissors, but save your chain so we can weld it back on for you.
What if the chain breaks or stretches? Our delicate chains are chosen for their minimalist design and ease for everyday wear. If your jewelry were to break, we will do our best to repair it for you. Please note, we are not liable for lost chains.
Can I bring in my own chain? No, we only weld the chains that we sell.
What if I change my mind? Once you confirm the sizing is correct and we cut the chain, it is a final sale.
Do you offer gift certificates? Yes! They are available for any denomination. The recipient can use the gift certificate for any in store purchase.