VAULT SALE
Saturday, November 28, 9:55 AM - 6:00 PM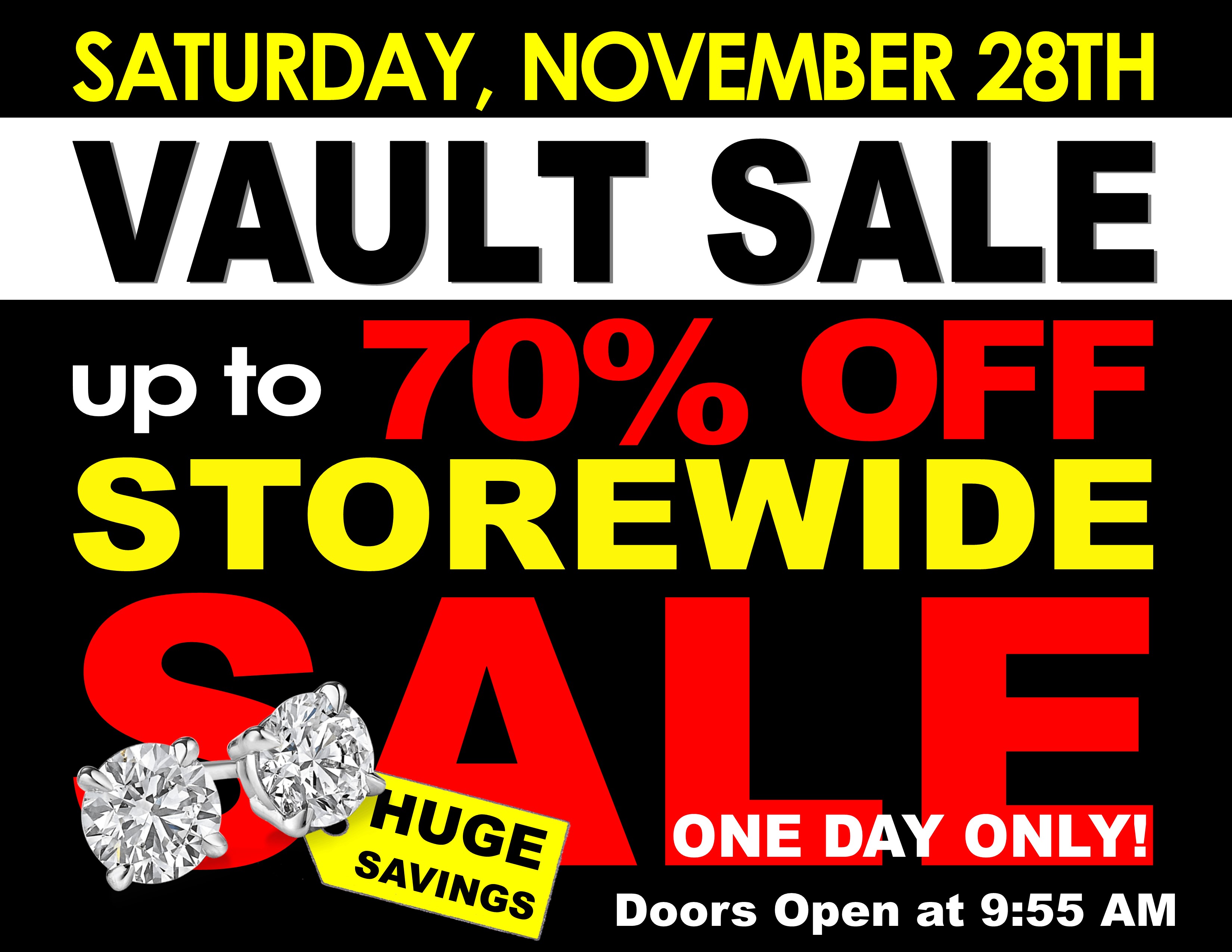 Kluh Jewelers
810 SLEATER KINNEY RD SE, STE A - LACEY, WA 98503
--- ONE DAY ONLY ---
SAVE
up to
70% OFF

We'll have unbelievable deals throughout the store. More than 500 items will be liquidated for a fraction of their retail price. Don't miss out on your chance to SAVE more than you spend!!

To help ensure everyone's health and safety, Kluh Jewelers will be following these COVID-19 Phase 3 restrictions during the sale:

- No person with COVID-19 or symptoms consistent with COVID-19 may enter the premises.
- A face mask must be worn over the mouth and nose.
- Use of hand sanitizer required upon entry.
- Gloves provided must be worn while handling merchandise.
- Customers assisted in order by number. (Numbers available day of sale.)
- Number of customers limited inside store at one time to maintain 6ft social distancing.

--- DOORS OPEN AT 9:55 AM ---